"The blacks are deaf neither to the voice of morality nor to that of civilization; sons of the common father, they are men like us"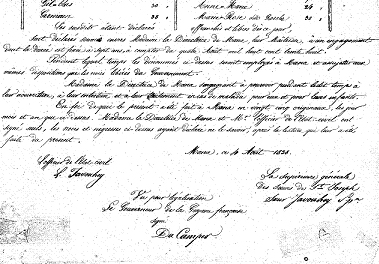 Letter from Anne-Marie Javouhey


The early 1830s saw the rebirth of the abolitionist movement. Whereas the parliamentary struggle was led by Lamartine, there was an experiment in Mana, in Guyana, on the emancipation of blacks, entrusted by the government of Louis-Philippe to Anne-Marie Javouhey and which saw from 1838, ten years before the definitive abolition of slavery, several hundreds black gaining freedom.

In 1828, she left for French Guiana, with 36 sisters and 50 emigrants to found an agricultural colony in Mana, from where she returned in 1833, after a semi-failure.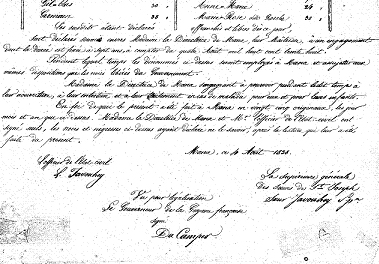 List of emancipated slaves in 1838

In 1835, she returned to French Guiana and took in more than 500 Negro slaves from the government, whom she Christianized and introduced to the various techniques of the trades. Conceiving freedom only through education and the ability to take responsibility for themselves, she shows that blacks, despite the conditions of slavery, are not less men, and can access civilization and live by their abilities on an equal footing with others. On 21 May 1838, 149 trafficking seizures were received in Mana for their emancipation.

Woman of character and action, she will inevitably encounter opposition from her hierarchy and the colonial system. Faced with the bishop of Autun, who wanted to take over her congregation and lead it, she would stand firm, despite pressure and slander, and then with various supporters, would carry the day. An island of freedom in a slavery system, the experience of Mana received further support before the Second Republic definitely generalized the abolition of slavery in 1848.

Back to France in 1843, Anne-Marie Javouhey, faithful to the Gospel, would not cease to pursue her work to fight poverty and to develop education, "wanting to be wherever there was danger and sorrow", until the day of 15 July 1851 when, after a full life, she abandoned the 1200 sisters of her order to join the Most High.

In 1950, Pope Pie XII proclaimed Anne-Marie Javouhey Blessed, and the following year her body was brought back to Senlis where she had wished to rest.

Today, two centuries later, the Sisters of Saint Joseph de Cluny number more than 3,000 on the 5 continents.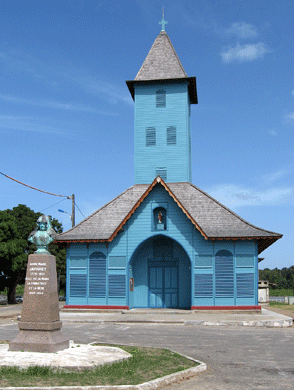 Church and stele to Anne-Marie Javouvey in Mana, Guyana