Memory of Etienne Maynaud de Lavaux in Digoin-Cormatin-Ameugny (Saône-et-Loire)

"Is it not wanting to totally lose Santo Domingo to slander Chiefs who, in the greatest shocks and the most serious dangers, have saved this colony and the citizens who remain there"
Speech of the General Lavaux at the Council of Five Hundreds in 1797 defending the policy conducted in Santo Domingo.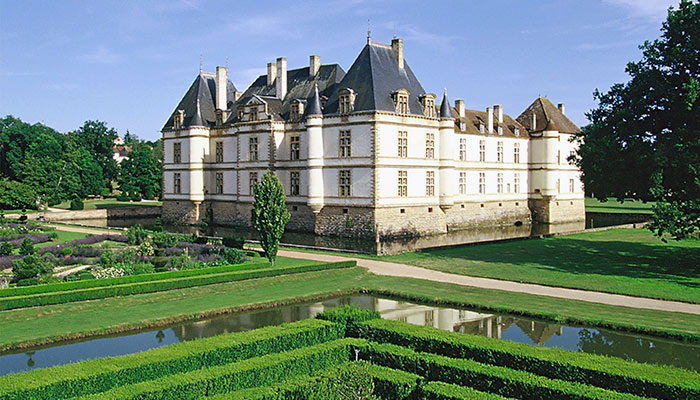 The Château de Cormatin


Sent in Santo Domingo at the time of the general insurrection of the slaves, Etienne Lavaux played a determining role in the evolution of the events of Santo Domingo, contributing as governor general of the colony to the ascent of Toussaint Louverture, whose action he defended with the Directory before being retired after Bonaparte took power.
- Things to see in Digoin-Cormatin-Ameugny and Flagy:

. The commemorative plaque on the birth house of General Laveaux in Digoin
. The Château de Cormatin in Cormatin (entrance fee)
. General Lavaux's grave at the Ameugny cemetery

- Opening dates and hours of the Château de Cormatin:

?- 1 April to 15 June: 10am to 12pm* and 2pm to 5:30pm* ? -
16 June to 14 September: 10am to 12pm* and 2pm to 6pm* ? -
14 July to 17 August: continuous opening 10am to 6pm* ? -
15 September to 12 November: 10am to 12pm* and 2pm to 5:30pm** time of the last entry of the morning and the afternoon. ?The visitors can enjoy the park until sunset. ??
Groups: visits possible from 15 March to 30 November. Mandatory reservation. ?Groups not taking appointments are not assured for an interior visit. ??The guided tour of the apartments of the 17th century, the main staircase, the library 1900 and the kitchen lasts 1 hour. ? The walk in the gardens (flowerbeds, labyrinth, groves, sylvan theatre, Lamartine alley, kitchen garden) takes 30 to 45 min.