House of Negritude and Human Rights in Champagney (Haute-Saône)
"The inhabitants and community of Champagney cannot think of the ills being suffered by Negroes in the colonies without feeling a stabbing pain in their hearts..."
Article 29 of the register of grievances of the inhabitants of Champagney of 19 March 1789


The House of Negritude and Human rights owes its name to the former president of the Republic of Senegal, Léopold Senghor, committed defender of the Negritude movement, which granted him patronage in 1971.

This place of memory around the slavery of the blacks was created in 1971 by a "Champagnerot" passionate in local history, René Simonin (1911/1980), who exhumed from the departmental archives of Haute-Saône the only text of its kind: article 29 of the register of grievances of Champagney in which the inhabitants of this modest village demanded the abolition of the slavery of the blacks as early as 1789.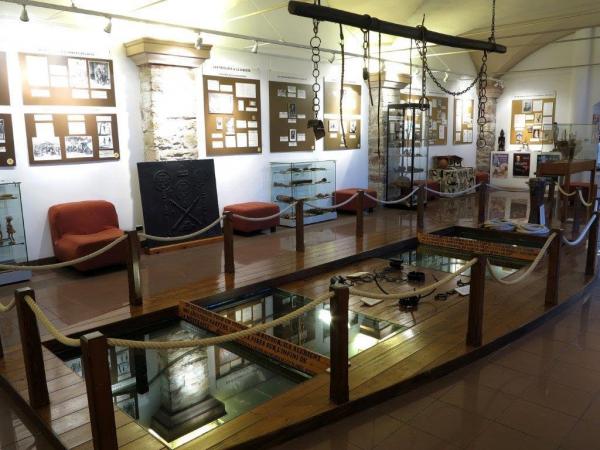 The House of Negritude is also a place of reflection on the latest human rights violations in general and the persistence of slavery in particular.
Person in charge: Elodie LAMBERT
Address: 24 grande rue – 70290 CHAMPAGNEY
03.84.23.25.45
Website: www.maisondelanegritude.fr
Mail: negritude.cpy70@wanadoo.fr
Facebook: www.facebook.com/MaisondelaNegritude/

More information:
Ronchamp Tourisme- 25 rue Le Corbusier – 70250 RONCHAMP
03.84.63.50.82
Website: www.ronchamptourisme.com
Mail: contact@ot-ronchamp.fr