House of Negritude and Human Rights in Champagney (Haute-Saône)
"The inhabitants and community of Champagney cannot think of the ills being suffered by Negroes in the colonies without feeling a stabbing pain in their hearts..."
Article 29 of the register of grievances of the inhabitants of Champagney of 19 March 1789


The House of Negritude and Human rights owes its name to the former president of the Republic of Senegal, Léopold Senghor, committed defender of the Negritude movement, which granted him patronage in 1971.

This place of memory around the slavery of the blacks was created in 1971 by a "Champagnerot" passionate in local history, René Simonin (1911/1980), who exhumed from the departmental archives of Haute-Saône the only text of its kind: article 29 of the register of grievances of Champagney in which the inhabitants of this modest village demanded the abolition of the slavery of the blacks as early as 1789.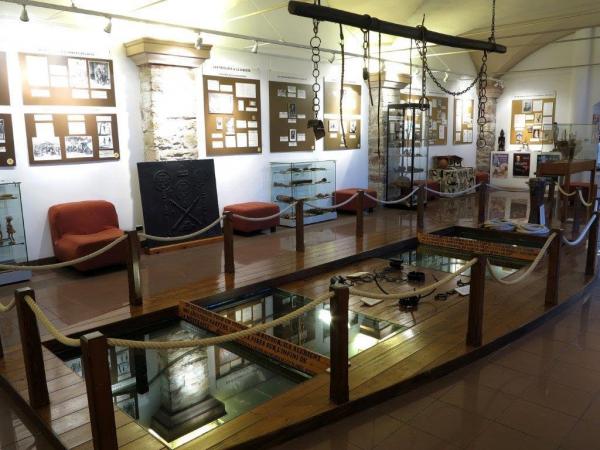 The House of Negritude is also a place of reflection on the latest human rights violations in general and the persistence of slavery in particular.

In the greyness of their everyday life, however, the inhabitants of Champagney had a pride: their brand new church where they met and which was also a place of meeting where ideas and decisions to be taken at Community level were exchanged. The winter 1788-89 was terrible: to the food shortage and cold were added taxes and chores. So they quite naturally answered the call of their priest who asked them to meet to write their register of grievances, on 19 March 1789. Just as naturally, they addressed their material difficulties that were those of other village communities of the time. But they also added a unique article in its kind - number 29 - denouncing the slavery of black people.




"The inhabitants and the community of Champagney can not think of the evils which the negroes suffer in the colonies without having the heart penetrated with the most acute pain, by representing their fellow men, still linked to them by the double bond of the religion, being treated more harshly than beasts of burden…. "
Extract from Article 29 of the Register of grievances of Champagney. The original is kept in the Departmental Archives of Haute-Saône (Document B4213)

This wish is doubly exceptional: