Pierre Moreau in Paray-le-Monial (Saône-et-Loire)
"What gave them the right to take possession of their lands, to captivate their person and to perpetrate so many massacres towards these poor people who never knew them or disobeyed, who, instead of developing Christianity, had sown the impiety…"
Pierre Moreau, Histoire des derniers troubles du Brésil entre les Hollandais et les Portugais published in 1651.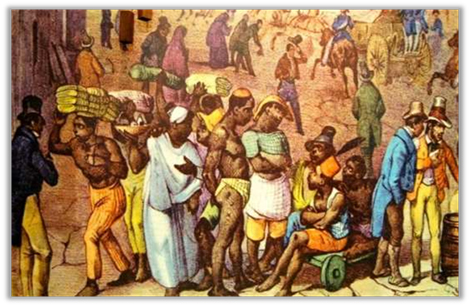 Slave market in Brazil


Entered the service of the Dutch who took away from the Portuguese the North East of Brazil to ensure a part of the sugar production, Pierre Moreau brought back one of the first testimonies of the situation of this territory marked by the system of slavery to denounce its aspects and to propose a new society, open and tolerant.
Pierre Moreau was born in the Rue des Cordonniers, in the medieval Paray, that later became Rue Brice-Baudron. Currently, nothing materializes the memory of Pierre Moreau in Paray-le-Monial.